See what it's like to have the experts in your corner this season. MEGA's Connected Coaching Program gives your TPH Academy goaltender access to a full school year of training content and guidance. From weekly skill progressions to goalie specific mental skills training, our goal is to make sure you are confident and ready for any challenge. In addition, all of our skills sessions are supported by LIVE Q&A sessions to ensure all TPH Academy goalies will have an edge this season.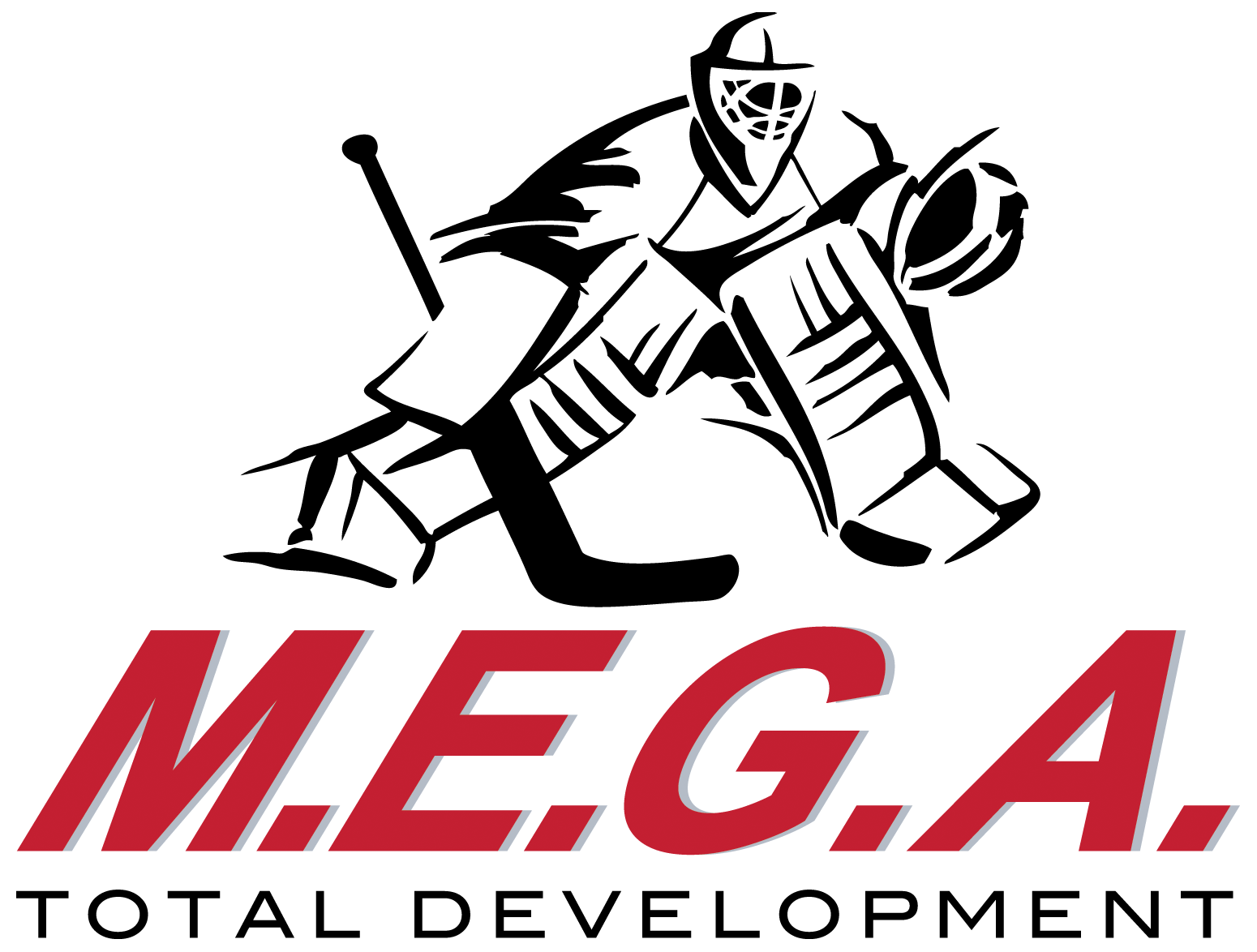 About
MEGA Goaltending
MEGA programs have been designed to develop and refine a goaltender's skills in a challenging and purposeful environment. The dynamic coaching staff includes multiple collegiate goalie coaches who bring a unique blend of coaching and playing experience ensuring every student receives a quality training experience.
When participating in MEGA programs you can expect to learn not only the most current methods of goaltending but also give you the time and repetitions to discover which methods work best for you. In addition, MEGA coaches are passionate about developing the type of mental skills that will not only serve you well in the crease, but later in life as well.
Benefits Of Working With
Experts
Proven Leaders
Packages
Annual Performance Zone Options
MEGA's Connected Coaching program is customized for each academy's location, matching the on-ice curriculum with the phase of the season to ensure the building of muscle memory and quality habits leading you into play-offs!
MEGA's Connected Coaching Pro will utilize the cutting-edge TPE platform to break down your saves and goals while combing it with NHL-level analytics to ensure we target areas of growth and capitalize on your strengths in net. This program leaves no stone unturned by combining every expert resource a goalie would need to deliver the highest coaching experience to you this season.
Elite Mental Skills Program
The elite academic and athletic performance of your student-athlete are all top priorities. Connected Coaching ensures your goaltender receives the attention they deserve.
Justin Johnson
Founder, Mega Goaltending
Justin Johnson grew up playing in Blaine, MN where he set school records, participated in a State Consolation Championship, and was elected All-State Honorable Mention in 1999. After two years of competing at the junior level, Justin went on to play at the Division I level for four years with the University of Minnesota's Golden Gophers where he was selected for the 2003 WCHA All-Tournament Team and was a two-time NCAA National Champion in the years of 2002 and 2003. Justin graduated from Minnesota in 2005 with a major in psychology and began coaching collegiate goaltenders for three seasons at St. Cloud State University and eight seasons for the University of Minnesota Men's team. In 2010 he combined his expertise gained through this experience and launched the Minnesota Elite Goalie Academy (MEGA) During his tenure as a colligate coach, he has coached Hobey Baker Finalist Bobby Goepfert, Patty Kazmier Finalist and Olympic Bronze Medalist Noora Raty. In addition, he has coached NHL Draft Picks Jase Weslosky, Dan Dunn, Alex Kangas, Kent Patterson, and Adam Wilcox. Justin's on-ice coaching experience also includes over 18 years with various camps including US National Development Camps.
Andrew Kent
Director of Goaltender Development
Andrew grew up playing youth hockey in Lakeville, MN. Kent was a four-year letter winner at Augsburg University, playing from 2005-09. Kent is listed among Augsburg's all-time top 10 in career saves, career save percentage, and career average saves per game. Kent was a M.I.A.C. All-Conference award winner in 2007 and earned M.I.A.C All-Conference Honorable Mention in 2009. He was also an assistant captain for the Auggies as a senior. Along with his playing experience, Kent brings a wealth of coaching experience to the MEGA Goaltending staff. Kent coached in the 2014 Sochi Winter Olympics Games for the Women's Finnish National team. Along with coaching in the Olympics Kent served as the Goalie coach for the U of M Gophers Women's hockey team. Under his watch with the Gophers, his goalies have broken numerous records and received many awards. As a coach with the Gophers, he has also won back-to-back NCAA National Champions in both 2012 and 2013. Kent started coaching with MEGA in 2010 and consulted with various teams, associations, and camps ranging from the youth levels to the Pros.
Have questions? Looking to speak directly to our team? Click the link below to connect with us!