TPH Student-athletes have demanding schedules, which is why we have partnered with the industry leader in flexible College Preparation and Educational Support Services - Prep Expert. Through TPH College Prep powered by Prep Expert, TPH Academy students have the opportunity to seek guidance, tips, and tricks on how to optimize their test scores and applications to college. Prep Expert's resources give our TPH Student-athletes the academic edge on the competition to set themselves apart and get into their dream school! Use code TPHPREP to save $300!
Online SAT & ACT Preparation
Prep Expert is an ed-tech company that specializes in online SAT & ACT preparation. We offer full-length live online courses, on-demand video courses, 1-on-1 private tutoring, and more. We have helped more than 50,000 students around the world get into elite universities and win over $100 million in scholarships.
Prep Expert offers SAT and ACT courses, AP review courses, college admission counseling, K-12 tutoring, and academic success coaching.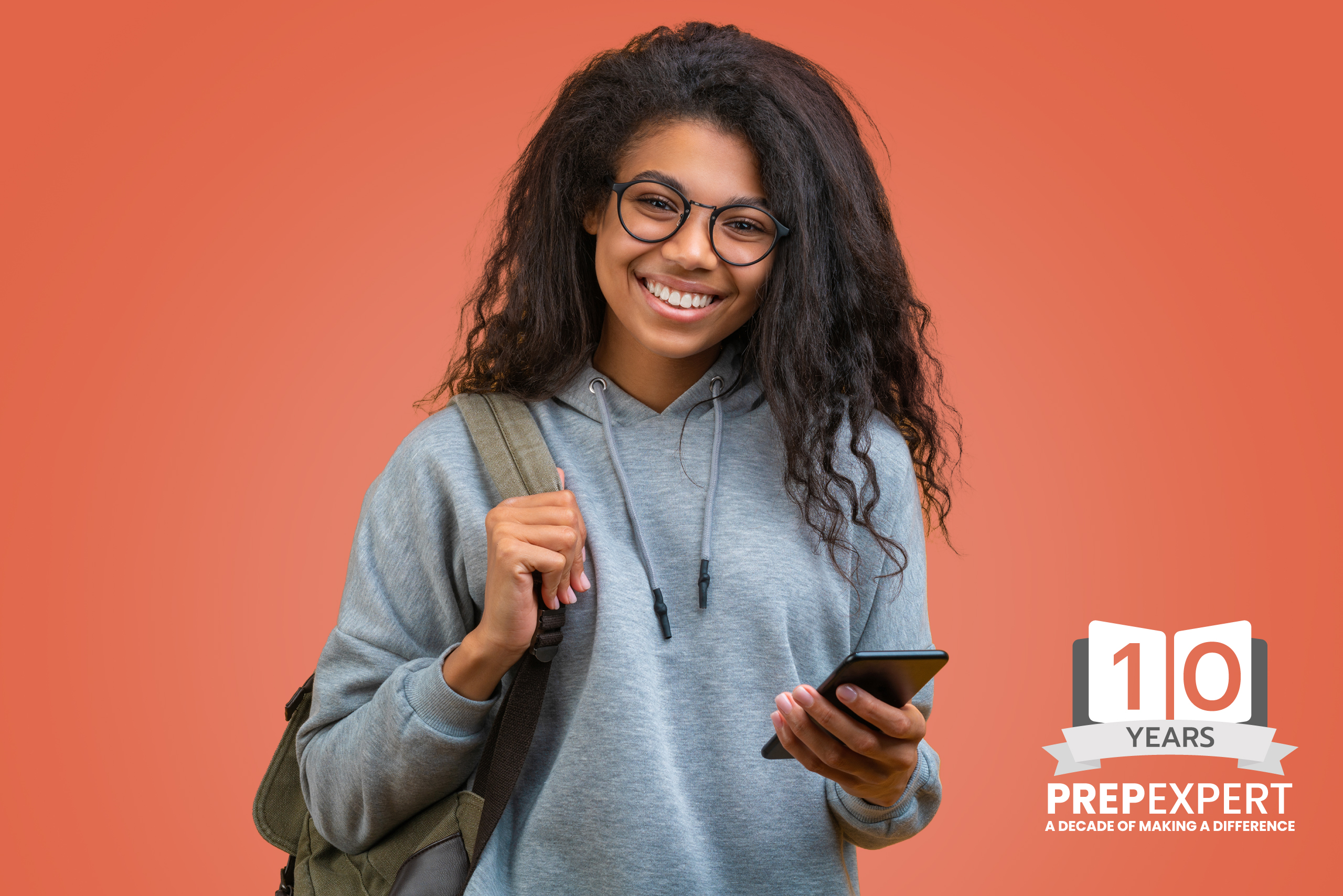 Prep Expert courses are taught by the top 1% of instructors in the world. All Prep Expert Instructors must score in the 99th percentile of the test that they teach so that only absolute masters of the exam are teaching your student. 

50,000+ students have improved their test scores with us. Over $100M in scholarships earned.
One size does not fit all. We offer full-length live online courses, on-demand video courses, 1-on-1 private tutoring, and more. However they learn best, we have a course that will suit your student's needs.
If your student's test scores do not improve, we will refund you 100% of the tuition. Please note that Score Improvement Guarantees are not valid on Private Tutoring packages, Admission Consulting, or Academic Success Coaching. Please see our Terms of Service for details.
Preparation beyond
EXAMS
TESTS
QUIZZES
SAT Score
Improvement Guarantee
Students Improved
SAT & ACT Scores

College Scholarships
Earned

Our SAT courses are taught by the top 1% of instructors in the world. We offer many features not offered by competitors, such as double the course hours at half the cost and student-friendly instructors who will guide your child from beginning to end in their SAT prep process. Unlike other programs, when you sign up for one of our plans, we guarantee your child's score improvement or you pay nothing.
Packages include:
8-Week Capstone SAT Prep Course 

6-Week Flagship SAT Prep Course

4-Week PSAT Prep Course 

Self-Paced Video SAT Prep Course
Prep Expert offers online ACT prep courses. Our ACT courses are taught by highly experienced instructors who have scored in the top 1% of the ACT themselves, have years of teaching experience, and have helped thousands of students improve their ACT scores using the best test prep methods.
Packages include: 
6-Week Flagship ACT Prep Course
Self-Paced Video ACT Prep Course
Our admissions consultants help students understand the college admission process and connect them with the colleges that are best for them. We've helped 96% of our students gain admission to at least one top-choice college and win millions in merit-based scholarships over the past three years.
Package includes:
Planning
Application Strategy
Essay Edits & Review
School Selection
Test Preparation
Lots more!
Private Tutoring: Prep Expert offers online private tutoring for over one hundred academic subjects and tests. With the top 1% of instructors and as low as $59/hour, we're here to help your child succeed in school. Choose from dozens of tutors available and connect your student with someone who can help them succeed.
Homework Help: Homework Help can be the difference between earning a B or an A. Choose a tutor best fit to answer all of your most challenging questions in each subject with Prep Expert's Homework Help. Select from three packages (including an Unlimited package!), all for a low monthly rate.
Find the Best Course for Your Child
Investing in raising your child's SAT or ACT score is a smart move. If your student earns just one $10,000 scholarship from raising their test score, that's a 10x ROI. A full tuition scholarship worth $100,000 is a 100x ROI. Students who don't take the SAT/ACT miss out on over $5 billion in scholarships!
Benefits:
Our SAT and ACT courses are taught by instructors who have scored in the 99th percentile on the test.

You can be certain that if your child's score does not improve after completing our course, we will refund your tuition.

We offer a wide range of benefits that aren't available with other programs, such as Free Live Office Hours once a week and Video Answer Solutions to all of the practice test questions. 
WHY CHOOSE PREP EXPERT
"If you want to get scholarships, if you want to get financial aid, if you want to reduce your cost of college, Prep Expert is the only way to go! Take classes online."
Mark Cuban (PrepExpert investor) Billionaire & Shark Tank Star
"My daughter enrolled in the prep expert ACT Tutoring program and although she didn't have the time to view all the classes and take all the tests she went from a 27 to a 31 on he ACT. As a result, she was offered $100,000 in scholarship. I would recommend prep experts to anyone who wants to cut the cost of college. I give prep experts 5 stars."
Maurice Flowers - Trustpilot
After taking Prep Expert, my SAT score improved 300 points and I got a full tuition scholarship offer to the University of San Diego worth over $100,000! I highly recommend Prep Expert!
Alexis Hilts, Miss Nevada 2018
I improved my SAT score 390 points, much higher than I expected; raising my SAT score through your program made a world of difference. I was accepted Stanford!
Julia Espero, Accepted to Stanford
After both my son and daughter took Prep Expert SAT courses, my son improved 260 points and my daughter 340 points, and both got full ride scholarships worth $500,000!
Ami Vaughn, Parent of 2 High School Students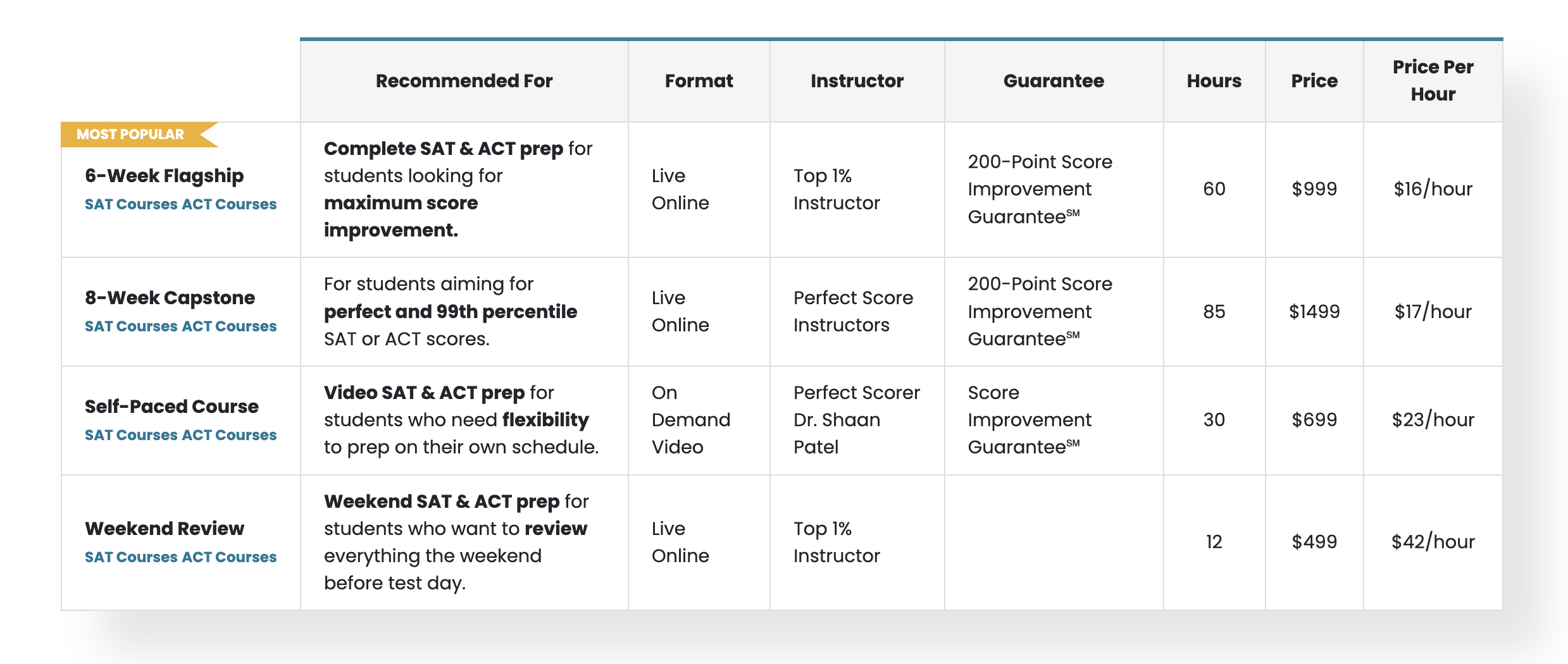 Connect with our team and learn how TPH Academy can help you or your student-athlete take the next step in academics, athletics, and life.