Former USHL Coach Mike Berra Joins Nashville Jr. Predators and TPH Nashville Team
January 14, 2022
/
/
Comments Off

on Former USHL Coach Mike Berra Joins Nashville Jr. Predators and TPH Nashville Team
We are excited to announce that Mike Berra will be joining the Nashville Jr. Predators and TPH Nashville team later on this month. Mike will assume the role as a full-time head coach for the Jr. Predators program and as the Head of Hockey at the TPH Center of Excellence.
Mike brings with him a wealth of knowledge and experience, working with NHL, pro, college, junior and youth hockey players of all ages and skill levels. His experience, coupled with his focus on player development, advancement and mentorship, is a great match and fit with both Jr. Predators and TPH.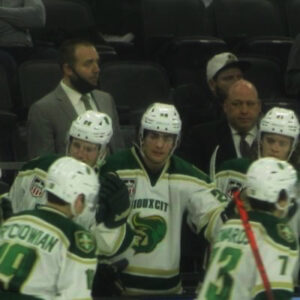 Prior to assuming his new role, Mike has spent the last six years with the Sioux City Musketeers of the USHL; serving as a Scout, Assistant Coach, and currently as Director of Player Development. In his time with the Musketeers, Mike has helped coach, recruit and develop players to reach the NCAA Division 1 and professional levels.
When asked about the transition, Sioux City Musketeers Head Coach, Luke Strand, stated, "Mike is a true pro. He is constantly finding ways for players to develop on and off the ice. His passion and experiences will enhance a player's knowledge and abilities, translating into new opportunities for their young careers. He will be a great addition to TPH".
Coach Berra has also spent six years with Synergy Hockey Skills as the Director of Hockey and Lead Instructor; and 10 years with the St. Louis AAA Blues as a Head Coach and Director of Hockey Operations where he worked with notable NHL alumni such as Al MacInnis, Jeff Brown, Scott Mellanby and Jamie Rivers.
Mike's proven track record of helping advance the hockey careers of players in the junior, collegiate and professional levels shows he is a passionate leader who is committed to excellence. As a head coach and program Director for the AAA Blues, Berra mentored and helped Trent Frederic (98) of the Boston Bruins, Christian Berger (00) with Penn State, Tony Follmer (00) now at Bemidji State University, Logan Ritchie (00) currently at St. Lawrence University, Henry Wagner (01) at Yale, Cole Mcward (01) playing at Ohio State, Jakub Dobes (01) also at Ohio State and property of the Montreal Canadiens, Jack Williams (01) a member of the Waterloo Black Hawks in the USHL and committed to Notre Dame and Hunter Mckown (02) who played at the US National Program and is now playing for Colorado College, to name a few.
Off the ice, Mike enjoys spending quality time with his wife, Rachel, 8-month old daughter, Jovie, and his two dogs, Dave and Dolly.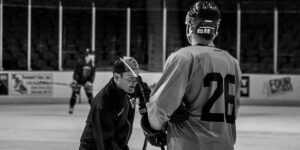 Mike and his family are thrilled to be taking on this new adventure. Coach Berra stated, "I am very excited to be joining the Jr. Predators and TPH families. I will be committed to making a positive impact in the lives of all of our student-athletes, while helping the continued growth of hockey in the Nashville area".
Advance your hockey journey in 2022 by learning from Coach Berra and becoming involved with TPH Center of Excellence Nashville.
See you in the classroom, on the ice or around campus soon!
---
About TPH
Founded in 2001, TPH seeks to become the world leader in positively impacting the lives of student-athletes through sport. TPH platforms include association management, elite prospects programs, tournaments and showcases, camps and clinics, and its hallmark Center of Excellence academy model, serving over 10,000 student-athletes annually throughout 16 U.S.-based divisions. TPH prides itself on taking a holistic approach, one that emphasizes the development of the individual in four ways: (1) as a player within a team setting, (2) as an athlete, dedicated to reaching their physical potential, (3) as a student, working to achieve their academic goals, and most importantly, (4) as a person, striving to win the ultimate game, and that's the game of life.